Welcome to the Collingwood Park SDA Church in Tinton Falls, NJ. We are a Christian Community Church and would love to meet you. To learn more about what we believe you can visit our About Us page. Please join us for Bible Study, worship, and prayer.
Pastor: Enoch Bouzy
District Pastor: Dr. Sadrail Saint-Ulysse         

Collingwood Park SDA Church
Join Us This Saturday via ZOOM
Service Times:  Sabbath School: 10:30 AM            Worship Service: 11:00 AM
Daily Devotions
TRANQUILITY Camp (Tvrc)
Need to spend some time connecting with nature? Schedule a visit to Tranquility Camp (TVRC) by booking here online.
Fundraising for Meadow View Junior Academy
Keeping with its mission, Meadow View Junior Academy (MVJA) continues to provide a quality Christian education to every student who applies regardless of his/her parents' financial standing. To do so, MVJA relies heavily on the generosity of donors like you.
Visit www.mvja.org to learn more about Meadow View Junior Academy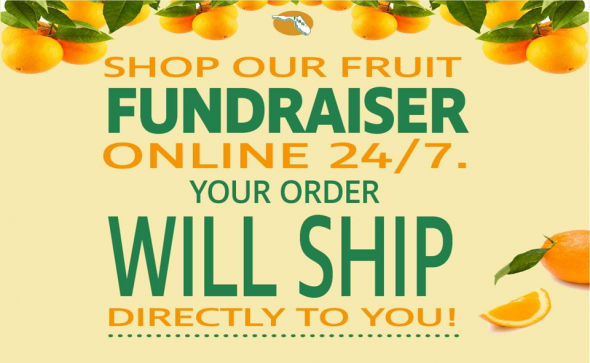 Shop here
Coronavirus Information
Click links below for additional communication:
New Jersey Conference of SDA Communication
RECOMMENDED CHURCH GUIDELINES FOR COVID-19
Upcoming Events!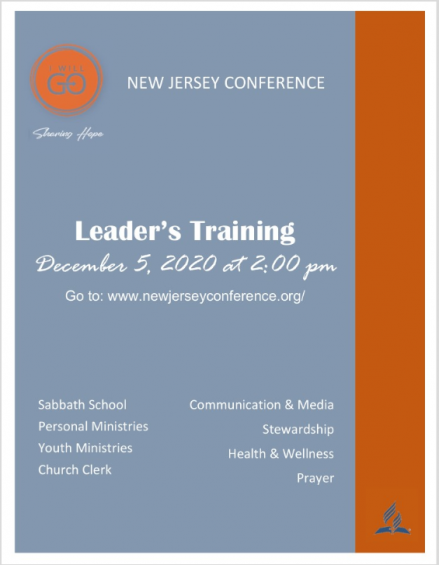 Substitute School Bus Driver Needed Urgently
We are looking for a substitute bus driver to transport students to Meadow View Junior Academy from the Collingwood Park SDA Church in Tinton Falls and Lakewood Spanish SDA Church. The driver must have a school bus endorsement. The person will be recommended to the New Jersey Conference for immediate hiring. We are willing to help pay for the person to get his or her school bus endorsement. Our pay rate is equivalent to that of the public sector. If interested or know of someone, please call Pastor Sadrail Saint-Ulysse at (609) 498-4884.
Baptismal Class 
The baptismal class takes place in the conference room this Sabbath, after the fellowship lunch.
Church Ministries at Work
Weekly
Online Prayer Meeting: Tuesday  8:00 pm - The call-in number is 305-848-8888 and the ID # 175-504-3594.

Children's Bible/Baptismal Class: 1st, 3rd & 5th Sabbath 2:30-3:15 pm

Bi-Monthly Meetings
Adventist Youth Meeting: 2nd & 4th Sabbath 4:00-5:30 pm
Adventurer/Pathfinder Club Meetings: 1st, 3rd & 5th Sabbath 3:30-5:30 pm                                                                                                                         
Monthly Meetings
Nursing Home Visitation: 2nd Sabbath 2:30 – 3:45 pm
Parents' Prayer Group: 4th Sabbath (after Divine Service)